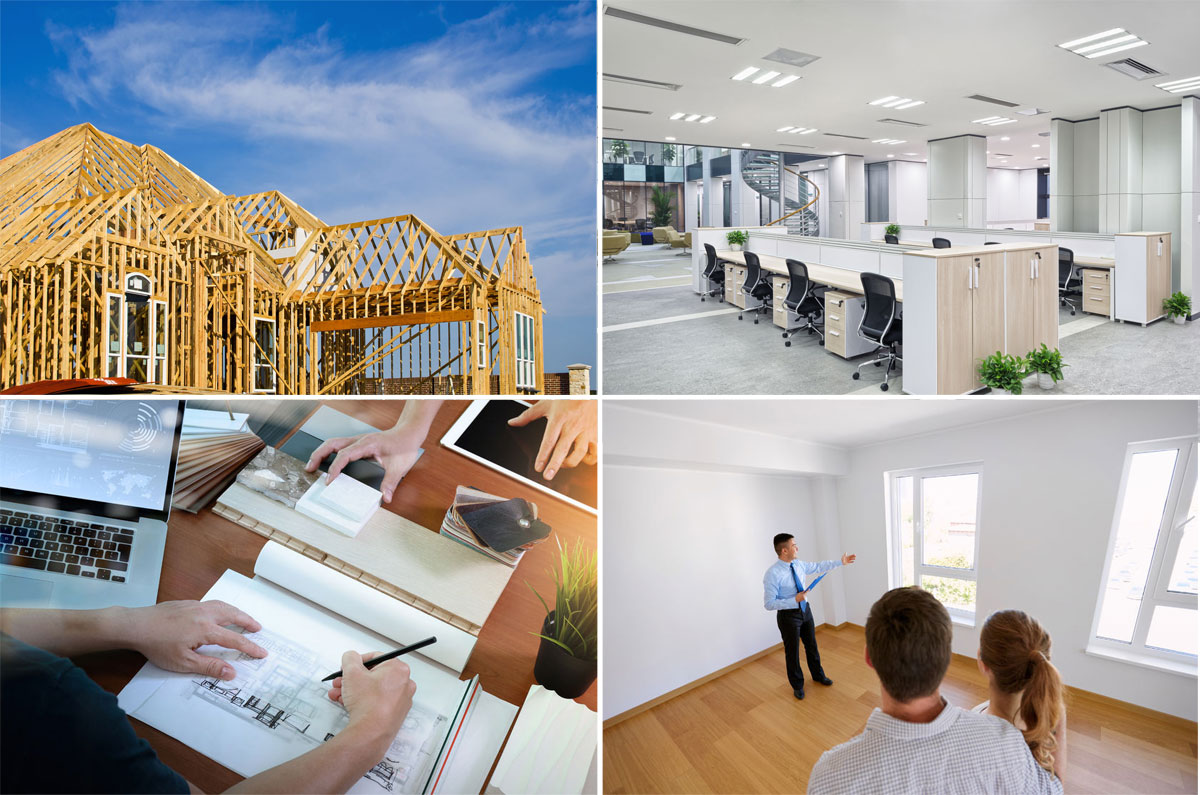 Builders and Property Managers
Property Managers and Builders face a unique set of challenges when it comes to selecting flooring for their communities and individual homes. Home builders need flooring that is durable and stylish but also require options for all price levels that are readily available. Property managers have the same requirements, yet durability is an increased need due to the turnaround they many times face. Quick and easy replacement and installation is also key.
Fleming Flooring has over forty nine years of experience, innovation and proven quality with hard surface flooring. This experience helps us best meet the unique requirements of our builder and property management customers.
At Fleming Flooring, we pride ourselves in providing:
Outstanding quality and realistic designs from the most trusted brands which will be sure to please and meet the needs of your customers and residents
Availability you can trust, by utilizing Recommended Style Lists (RSL) in all flooring categories. This ensures that the listed flooring products will be readily available throughout the year.
State-of-the-art product technology allowing for easy and fast repairs and better damage control.
A large selection of products in a wide array of flooring categories that are sure to please and fit every budget and price point.
Commercial
The demands of all the diverse commercial flooring facilities around have many qualities in common, yet still have some very unique requirements when it comes to design, construction and durability. In the commercial flooring space, high performance, easy maintenance and state of the art designs are essential to the trade and Fleming is a name that you think of when you're looking for a commercial flooring partner.
Whether you are looking to cover a room, building or an expansive campus, our extensive collection of flooring solutions will help fulfill your project needs, with the right product, on time and on budget.
We deliver the flooring solutions that enrich our commercial spaces and support our day to day activities. This means, we care about how our students, teachers, doctors and nurses, professionals, inventors, scholars and librarians fulfill and meet their objectives as safely and comfortable as possible. More than just a covering, at Fleming we know that flooring is the backdrop to the spaces we live, move, dream and perform on and this is why many professionals specify and choose us with their commercial flooring needs.
Real Estate
Regardless the market, there is always an opportunity for real estate professionals to emerge. Whether an investor, developer or agent, there are increased and lucrative opportunities.
Fleming's representatives can help educate you or your real estate team on what to look for in the condition of hardwoods, carpet, and tile as you tour prospective client's homes. Separate yourself from other agents with flooring knowledge given to you by a Fleming representative. We are happy to speak with agents and teach them on how to identify potential flooring issues for your clients.
Call or Email us today and let Fleming help make you a valuable asset to your clients!
Interior Designers
We have been effectively serving Interior Designers throughout Metro Atlanta for over forty nine years. Since 1971, Fleming has earned a reputable name in the industry and with the community for our customer service, knowledgeable and helpful flooring professionals and an unsurpassed ability to provide the products and services necessary to help you turn a house into a home.
Please view Fleming as an extension of your business. Our showroom is yours to help clients design and pick the best products for their homes. Utilize our website to allow your clients to Upload room visualizers to allow them to choose the best color and product for their rooms. Best of all, our in-house design professionals are at your beck and call helping accentuating product call outs for your clients.
The end result is a home that is tailored to your client and complements their distinctive style and unique needs – with flooring they will enjoy for years to come.
It is this style that we see to help you define. Whether classic and comfortable, Old World-inspired, or edgy and urban, our team will help you find that just-right selection.
You will discover a wide variety of color, style and texture options available in our beautiful flooring options, such as hardwood, tumbled stone, marble, carpet and porcelain tile along with many additional interior finish options. You will experience the comfort of making your selections in a stress-free shopping environment that will save you weeks of researching and searching on your own.
Stop by our showroom and come in for a closer look!